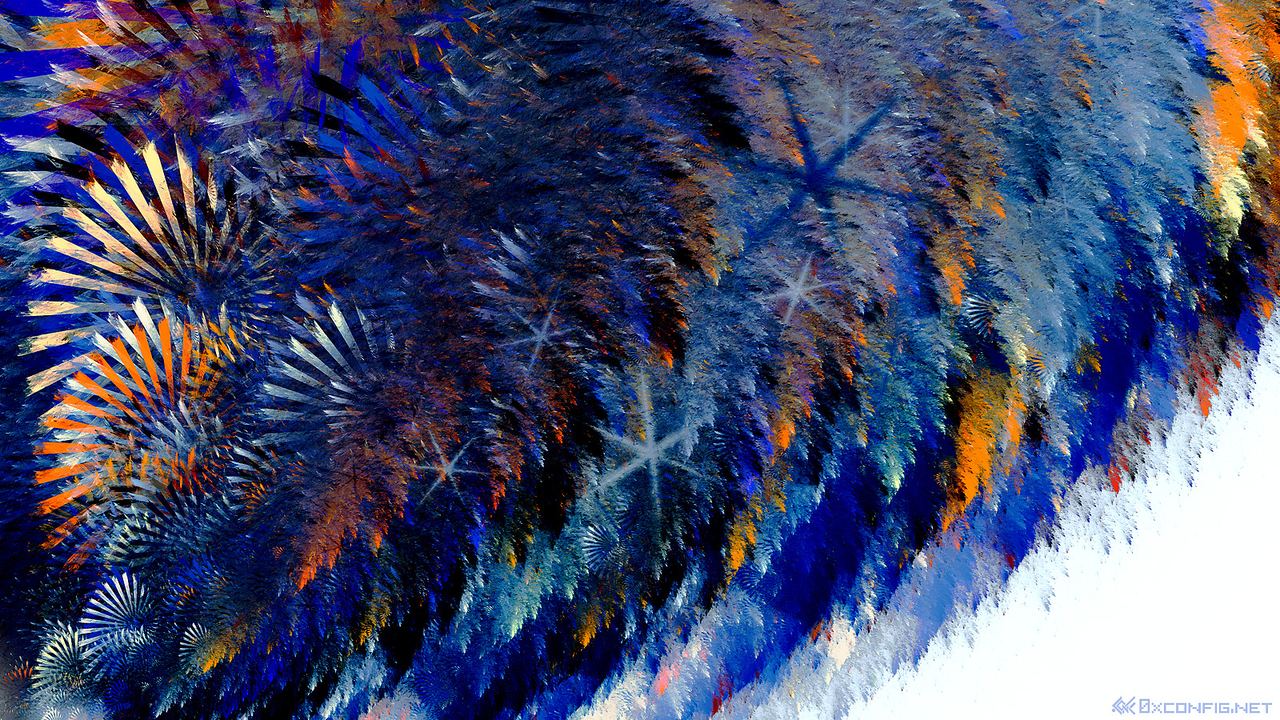 Top
SYNOPSIS
Welcome!
ようこそ!ここは.con℉(こんふぃぐ)がやっているアート・イラスト系の個人サイトです。
conned OS is homepage of an artist .con℉(0xconfig).

Language: Japanese/Poor English
予告なしにイラストで流血やホラー等の表現が出ることがあります。モノクロのサムネイルはネタバレを含みます。
Some illustrations have gore or scary contents. Spoiler content has grayscaled thumbnail.


banner
"conned OS" - https://0xconfig.net
Since: 2014.10.18
このサイトはリンクフリーです。

RSS feed - フィードリーダでIndexの更新情報が受け取れます。

Shell拍手 inspired by Web拍手
Web hakushu(WebClap) is a culture of internet in Japan. One click will cheer me up!
コメントあり・なしどちらでも送れます。

LICENSE
全てのアートワークは引用形式でのみ無許可・無報告で転載することができます。また作品を保存し壁紙や何かの練習台などとすることも、個人かつオフラインでの場限定で許可しています。
引用のない転載・使用・盗用と、引用の有無に関わらず営利目的での使用を禁じます。
All works always allow reposting as QUOTATION. I also allowing every my arts to be wallpaper on your device, and a sample to your art study, whithin only offline and personal.
Reposting and use without URL, Stealing, and any commercial use are prohibited.

その他の限定的な許諾についてはCONTACTからどうぞ。
If there is question about licensing in your mind, please send me message directly from CONTACT.

カテゴリ Hevighmental MythおよびThe Immortal Mate's Echoでは宗教的な要素を含むため、絵・文・考察等の二次創作はご遠慮ください。何卒。
Artworks of Hevighmental Myth and The Immortal Mate' Echo has religious beliefs to be made, so I definitely hope you to do NOT make any fanarts from these works.
PROFILE

.con°F (0xconfig) - こんふぃぐ
キャライラストをやりながらも実はアートやコンピュータの方が古来より好きだったんじゃないか系絵描き。
他にも心理学(認知,ゲシュタルト,色彩,行動)、派手な色柄、昆布、カスタマイズできるもの、スケートボードなどが好き。
I have kept make character drawing since childhood, but actually I like something art and computing.
As other interests I like psychology, vivid colored patterns, kelp, customizable things, and skateboarding.


MACHINE INFO
Arch Linux & Windows 10 Dual-boot
i5-7600 / 8GB RAM / Radeon RX550 / 1920x1080 // HUION 420 / Perixx peripad / Fujifilm X-T100
i3-wm / Vim / Gedit / Bash
AzPainter Linux / Chaotica Studio / Live2D Free / Synfig Studio / Inkscape / Rawtherapee / Structure Synth / Mandelbulb 3D

Support 0xconfig with:
Ko-fi
Buy FullHD-4K Wallpaper
Watch store
CONTACT & ORDER
各SNSでのメッセージ機能は通知を拾えない可能性があります。以下を推奨です。I may not be noticed to your message arrival on dA, Twitter, and any SNS. To send message firmly, use this ways below:
全般 Any message, order, and question
MAIL: nvlk.conf[at]gmail.com
件名に「noreply」と入れた場合、返信を行いません。If a word [noreply] is in subject, I won't reply to message you will send.

リクエスト・コミッションフォーム Request/Commission form
Skeb[EN/JP]
Skima[JP] - 打ち合わせ込みで描かせたいときに。

夏季の間、コンピュータ保護のためジェネレーティブアート(Chaotica,MB3Dなど)の制作はお休みです。 To keep my computer lifetime, I cannot accept order of generative art(Chaotica,MB3D) while summer.